Transparent, the comedy produced by Picrow for Amazon Studios, picks up Golden Globes nominations for Best TV Series Comedy/Musical and Best Performance by an Actor in a TV Series Comedy/Musical for lead Jeffrey Tambor. This is Amazon Studios' first nod from the Hollywood Foreign Press Association. Also this awards season, Picrow picked up Writers Guild [...]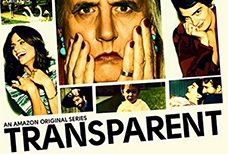 Picrow continues its work with Amazon Studios producing four of the seven new pilots for the 2015 season – The Man in the High Castle, Down Dog, Cocked and Salem Rogers. As always, the viewers will be asked to watch and help choose the shows that get a full series order. Voting begins when the [...]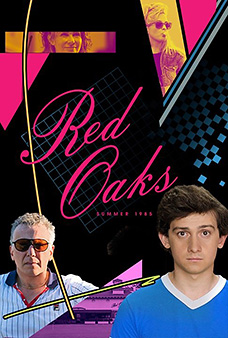 Marc Forster's Hand of God and Red Oaks, directed by David Gordon Green and executive-produced by Steven Soderbergh, are just two of the new Amazon pilots produced by Picrow for Amazon Pilot Season and now showing on Amazon Instant Video, where viewers can watch, rate, and review to help pick the next Amazon Original Series. [...]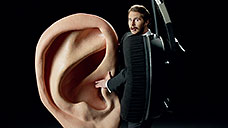 The volume is building around the campaign we shot for Sennheiser and their groundbreaking new line of Urbanite headphones. See the spots at Picrow, Meet the Urbanite and follow on Sennheiser Urbanite and Pictures in a Row.
The Hall has just wrapped up on our run of forty-seven 8-second Verizon spots for the NFL Twitter feed. Thanks to everyone for all their hard work!  Check out a few of the spots here!
Last weekend The Hall ventured out to Santa Clarita to blow up all pizzas to make way for the new hand-crafted pizza from Pizza Hut.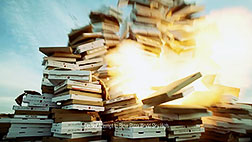 On the road in Wyoming, several members of the Picrow crew tried to appropriate Sophie's magical sweatshirt… Richard took the first crack. It's a little small for him, but nevertheless, he wears it with pride! Charles took some deep breaths and pondered the magical properties of the sweatshirt… Ommmmm. Next is Lauren who attempted to [...]
Richard tracks down Peter's inspiration behind Picrow's motto: Ceci n'est pas un film. Good luck smoking that Pipe Richard – It must have been a long day… Bless him!
Picrow celebrates the birth of Charles!
Picrow shot an entire year in the life of an Enbrel patient last week. And it only took three days. The magic of the green screen! Also miraculous – snow in South Pasadena. What are the odds?