Peter Lang Shoots Victors at the University of Michigan Health System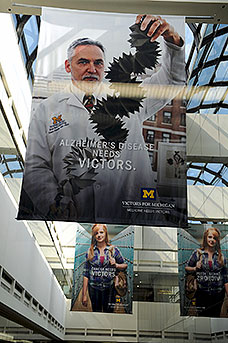 The Hall recently shot two spots for Nemours Children's Health System. Split-screen, the spots highlight the personal connection between a doctor, a nurse and their two young patients. Watch and read more in Shoot's article about this campaign.
Watch the Amazon Original Pilots Here
— from Kickstarter to splash at Sundance Read more here: Sundance: How 'Wish I Was Here' shows Zach Braff is still relevant- LA Times Sundance: Kate Hudson on Why She Joined Zach Braff's 'Wish I Was Here' Sundance Film Festival Zach Braff Kickstarts 'Wish I Was Here' Wish I Was Here: Sundance Review
Alpha House, political satire from Garry Trudeau, and Betas, a comedy about a Silicon Valley start-up from Josh Stoddard and Evan Endicott, are two new original series from Amazon produced by Picrow, and now showing on Amazon Prime Instant Video. Pilots for more Picrow-produced series including Mozart in the Jungle, The Rebels, The After, Gortimer [...]
Marc Silver made an opinion documentary for the Times — see it here: Bodies on the Border
  The Picrow team recently traveled to Copperas Cove, Texas to shoot an intimate profile of NFL superstar Robert Griffin III. Peter directed the digital short "This Field General Owes It All To Two Sergeants," in which RG3 pays tribute to his Army veteran parents who instilled the values of discipline and dedication that serve [...]
The Hall has just wrapped up on our run of forty-seven 8-second Verizon spots for the NFL Twitter feed. Thanks to everyone for all their hard work!  Check out a few of the spots here!
Last weekend The Hall ventured out to Santa Clarita to blow up all pizza's to make way for the new hand crafted pizza from Pizza Hut.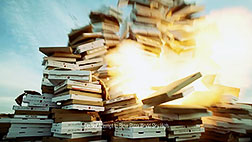 On the road in Wyoming, several members of the Picrow crew tried to appropriate Sophie's magical sweatshirt… Richard took the first crack. It's a little small for him, but nevertheless, he wears it with pride! Charles took some deep breaths and pondered the magical properties of the sweatshirt… Ommmmm. Next is Lauren who attempted to [...]
Richard tracks down Peter's inspiration behind Picrow's motto: Ceci n'est pas un film. Good luck smoking that Pipe Richard – It must have been a long day… Bless him!
Picrow celebrates the birth of Charles!
Picrow shot an entire year in the life of an Enbrel patient last week. And it only took three days. The magic of the green screen! Also miraculous – snow in South Pasadena. What are the odds?